Blue skies, chilly wind on Sunday at Ole's Nordic Center in Warren, Vt.
Monday, March 28, 2011 at 07:28 PM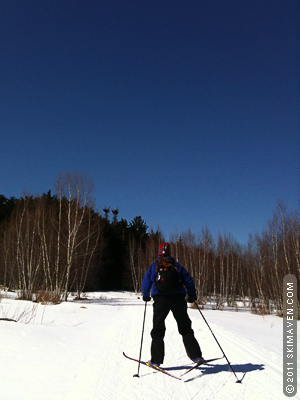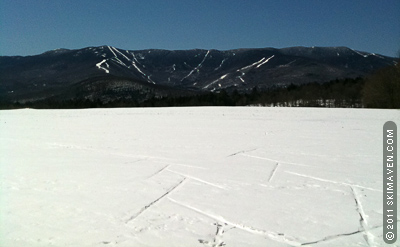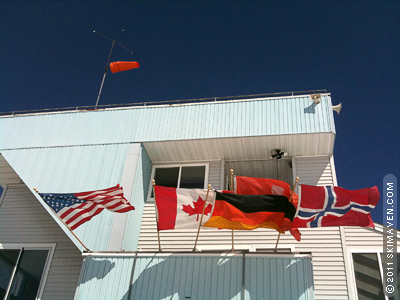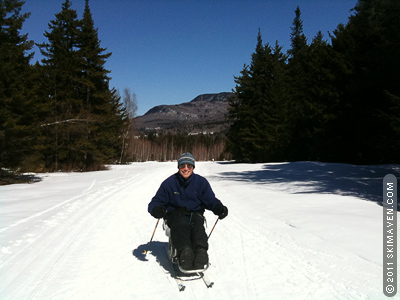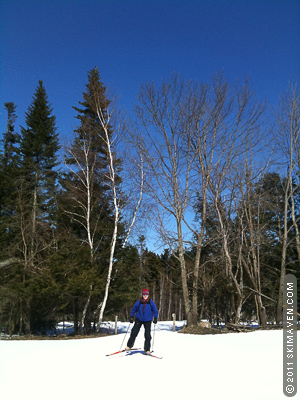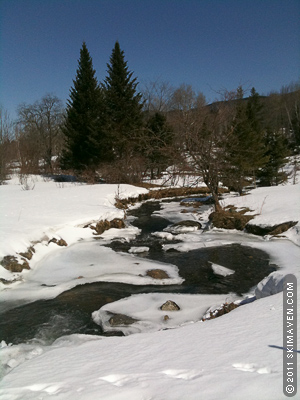 We did some cross-country skiing on a sunny Sunday at Ole's Nordic Center in Warren, Vermont. The snow coverage was excellent. In fact, the snow was very fast because it hadn't heated up much, even in the sun.
You might notice that in one of the photos above, the flags are standing straight out. The winds were strong on Sunday! Couple that with some not-so-spring-like temperatures, and I was happy to keep moving and keep generating heat!
Yup, still winter in Vermont, so we're making the most of it!
Filed in: Cross-country skiing, Ole's, Spring skiing
Share This Blog Post
Post a Comment
No Account Needed! To post without any kind of account, you can type in a name, nickname or trail name and an email (which we do not collect or use) then select "I'd rather post as guest." We'd love to hear from you!