Deal Alert! January brings inexpensive learn-to-ski packages to Vermont
Thursday, December 15, 2011 at 04:00 PM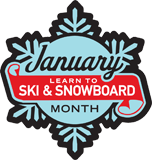 Vermont ski resorts are enticing never-ever skiers to join the wonderful community that is made up of skiers and snowboarders. (We are a special group, aren't we!?!)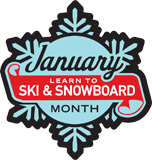 A dozen ski resorts have joined with Ski Vermont to offer a $29 learn-to-ski package in January. It's offered on non-holiday days in January and you have to reserve in advance through Ski Vermont or the mountain of your choice starting December 19.
What's included? How about a ski or snowboarding lesson, rentals and lift ticket for the day. For $29. That's a good way to test out the waters, er.... the snow!
In addition, many ski resorts have come up with other packages and incentives for beginners. For example, we noticed these programs of extra interest for folks who want to learn to ski or snowboard:
Mount Snow, Killington, Pico and Stratton are offering on December 18 free group snowboarding lessons for adults as part of World Snowboarding Day.
At Pico Mountain, after completing the three-day Learn To Ski & Ride program (lessons do not need to be consecutive), you'll be able to purchase a Pico unlimited season pass for $149, valid for the rest of the season and it includes free rentals for the remainder of the season and a one-hour private lesson.
Sugarbush's First Timer to Life Timer Program aims to convert first-time skiers and riders to long-time enthusiasts by offering a free season pass to anyone who completes an introductory three-lesson package.
Check the Ski Vermont website for more information on learn-to-ski-and-snowboard deals in Vermont.
Filed in: Alpine / downhill skiing, Ticket discounts
Share This Blog Post
Post a Comment
No Account Needed! To post without any kind of account, you can type in a name, nickname or trail name and an email (which we do not collect or use) then select "I'd rather post as guest." We'd love to hear from you!