Great cross-country ski conditions on the last day of 2016
Saturday, December 31, 2016 at 05:57 PM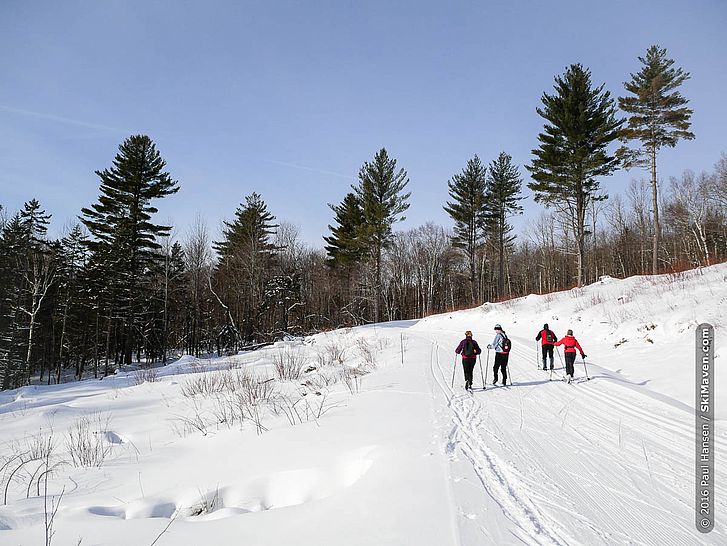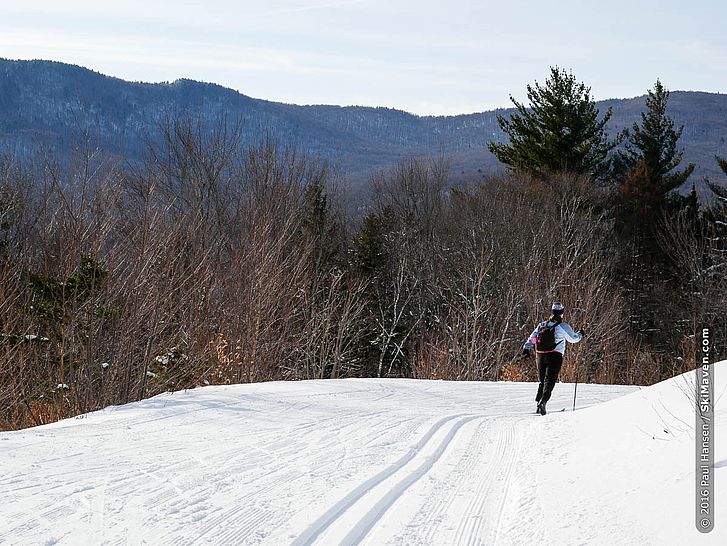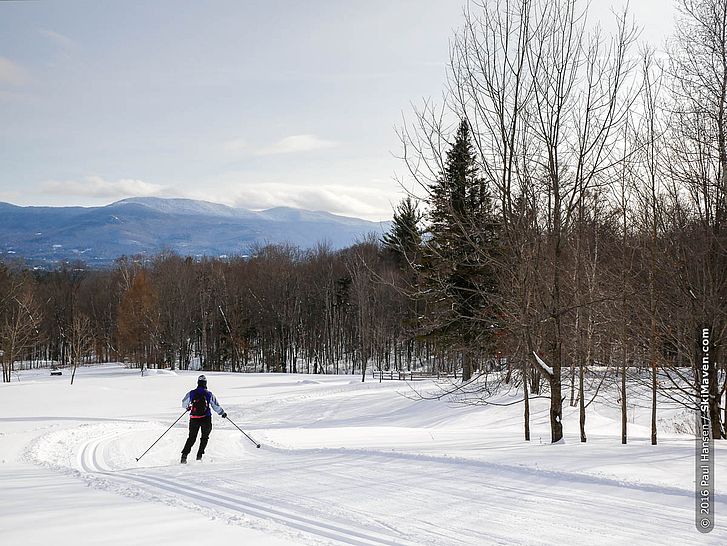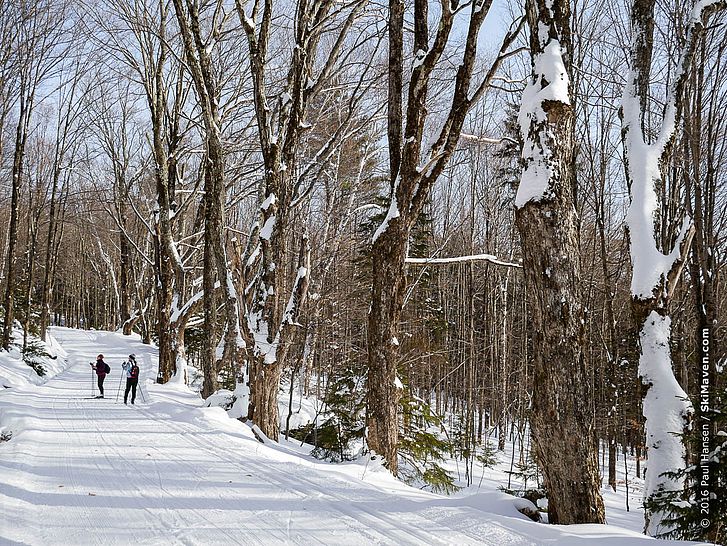 We sent off 2016 with another ski today! This time we clicked into our skinny cross-country skis and did a loop on the groomed Nordic trails at Trapp Family Lodge in Stowe, Vermont.
The snow conditions were really good on the less-traveled trails that we ventured on. There were about 6 to 8 inches of fresh snow on the sides of the trails. It was lovely!
Trapps had set classic tracks on all the trails we hit. After missing out on a lot of cross-country skiing last year because of a lack of snow, it felt great to be back in the tracks!
We were surprised to do much of our skiing in the sunshine today. (Bonus!) By the time we returned to the Nordic center, snowflakes were falling and there were a lot of people around. Again today, it was best to get out in the morning to avoid the holiday crowds, and to choose the paths less traveled.
Happy New Year to all!
Filed in: Cross-country skiing, Trapp Family Lodge
Share This Blog Post
Post a Comment
No Account Needed! To post without any kind of account, you can type in a name, nickname or trail name and an email (which we do not collect or use) then select "I'd rather post as guest." We'd love to hear from you!