January ushers in some free learn-to-ski-and-board packages
Wednesday, December 29, 2010 at 09:00 PM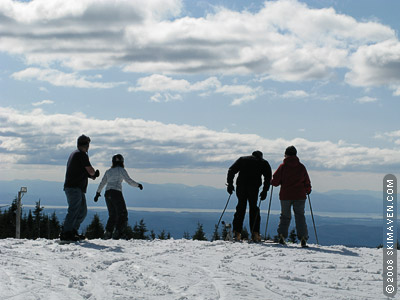 Freebie alert!
Learn to Ski or Snowboard for Free January 3-9
Seven alpine resorts and four cross-country centers in Vermont are participating in this weeklong learn-to-ski-free event. Visit this web page to learn more and to see how many free lessons are still available. Be sure to click through to see availability for each resort, because the numbers on the overview page seem to be out of sync.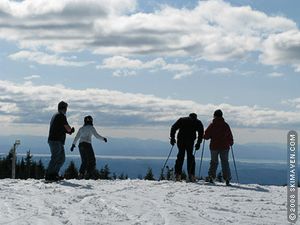 Bring a Never-Ever Friend
From January 3 to 31, participating Vermont resorts will offer your friend or family member a free beginner package with the purchase of your full-day, adult lift ticket. Time to get your never-ever buddies out on the slopes the right way! That is, by not taking them to the top of the mountain yourself for their first-ever ski run. (If I had a nickel for every horror story I heard that started like that...) Read up on this freebie offer here.
Two-fer-One
A slight twist on the aforementioned package is this two-for-one deal: Get a free beginner package with the purchase of one full-priced beginner's package. This would likely be a true bonding experience for you and a friend! The beginner package includes a free learn to ski or snowboard lesson, rental equipment and a beginner lift ticket. They say advance reservations are recommended. Follow this link for details on participating resorts, etc.
I love the word "free" — don't you?
Filed in: Alpine / downhill skiing, Ticket discounts
Share This Blog Post
Post a Comment
No Account Needed! To post without any kind of account, you can type in a name, nickname or trail name and an email (which we do not collect or use) then select "I'd rather post as guest." We'd love to hear from you!