May Skiing: And then there was one...
Monday, May 12, 2014 at 04:21 PM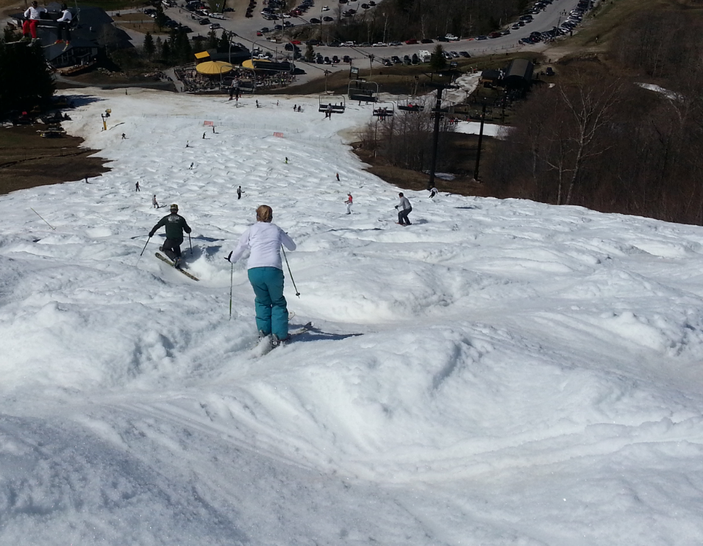 Three Vermont ski resorts had chairlifts running in May 2014. They were Killington, Jay Peak and Sugarbush. Now, however, only one remains.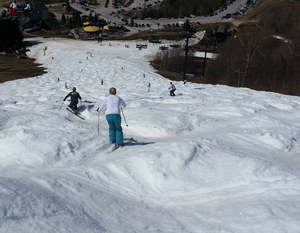 Killington will run a lift on weekends as long as the soft snow and bumps hold out. Here's a shot from Mother's Day.
Jay Peak celebrated their final day of skiing on Sunday. (Here's a link to some of their closing day photos, too.)
As for me, I just put away my ski boots (sigh) and need to get some summer wax on my skis. It's time for summertime pursuits. Unless I happen to score a free plane ticket to the southern hemisphere or something. Hey, it could happen!
Photo: Sunday, May 11, at Killington. Photo from Killington's Facebook page.
Filed in: Alpine / downhill skiing, Jay Peak, Killington, Spring skiing, Sugarbush
Share This Blog Post
Post a Comment
No Account Needed! To post without any kind of account, you can type in a name, nickname or trail name and an email (which we do not collect or use) then select "I'd rather post as guest." We'd love to hear from you!