More ski areas opening this weekend, and sounds like snow!
Friday, December 13, 2013 at 09:46 AM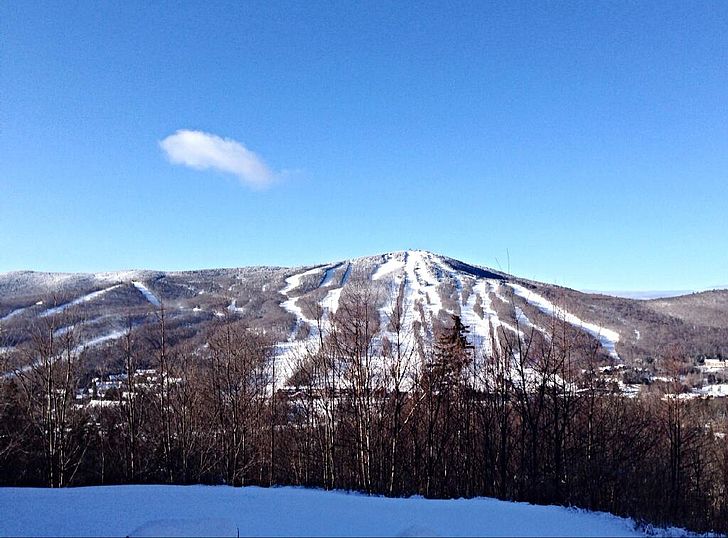 We should reach a total of 14 open ski resorts in Vermont this weekend. Bolton Valley and Middlebury Snow Bowl open today (Friday) and Pico opens to passholders today. Pico's public opening is Saturday and they have a good ticket deal this weekend. (See our Vermont ticket deals list.)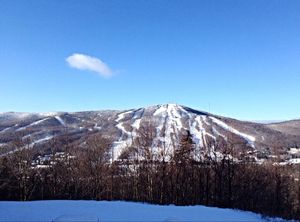 Burke Mountain opens Saturday, and Magic Mountain hopes to do the same if they can lay down enough snowmaking.
As for the natural-snow-dependent Mad River Glen, they now report: "The weather of late has us tantalizingly close to being able to get the 2014 ski season going! We were hoping to open up this weekend but alas it is not meant to be -- rest assured that we will absolutely open up the mountain just as soon as we possibly can."
What's got everyone buzzing this week is the potential for a decent snowstorm over the weekend. That would be great! Check the NWS Burlington site or the NWS Albany site for the two southernmost counties in Vermont.
Many of the ski resorts have been picking up inches of snow here and there this week and it's been nice and cold for snowmaking.
Photo: Mount Snow sitting pretty under a blue sky on Thursday. Photo courtesy of Mount Snow.
Filed in: Alpine / downhill skiing, Bolton Valley, Burke, Mad River Glen, Magic, Middlebury Snow Bowl, Pico
Share This Blog Post
Post a Comment
No Account Needed! To post without any kind of account, you can type in a name, nickname or trail name and an email (which we do not collect or use) then select "I'd rather post as guest." We'd love to hear from you!