Mt. Ascutney not expected to open this winter
Thursday, October 21, 2010 at 10:49 AM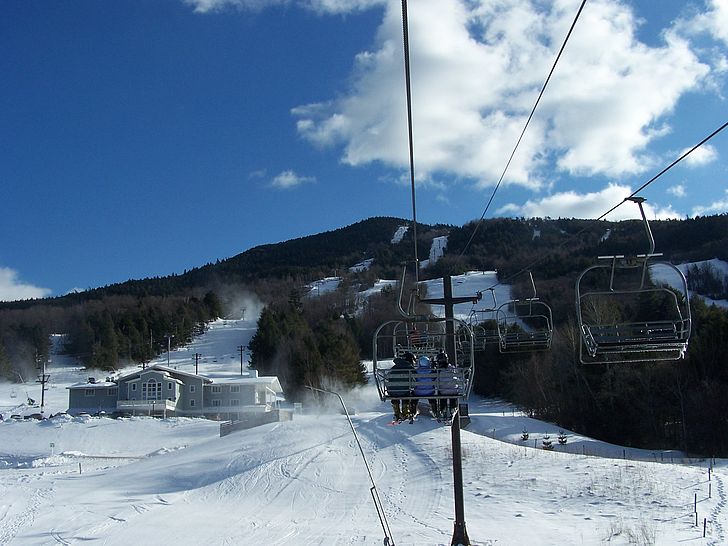 After hearing a rumor about Mt. Ascutney ski area not operating this winter, I placed a call to its lodging reservations line. Sure enough, the reservationist said there would be no skiing available on site this winter. The nearest skiing for would be 24 miles away, she said. (The closest ski areas would be Okemo, Killington and Pico in Vermont or Whaleback in New Hampshire).
You can tell things have not been updated on the Mt. Ascutney website for the winter of 2010/2011, but it doesn't say that they will not run the lifts this year. A look at the Mt. Ascutney Property Owners Association website directed me to an article that ran in the Vermont Standard earlier this fall, which explains that the resort has had financial trouble, overdue utility bills, and that it has a new owner.
Dan Purjes, an investor who held a large mortgage on the resort, bought the resort as part of a foreclosure proceeding against former owner Steve Plausteiner, according to news reports.
News articles can be found at:
The Property Owners site also says that group ticket deals and individual deals are being offered to property owners at Mt. Ascutney to ski at nearby ski areas such as Whaleback, Killington and Pico. But these folks may have more trouble than deciding where to ski. It seems that their utilities are tied up in the resort, which is having trouble paying its bills.
It's always so sad to see a ski area go down. This southern Vermont ski area has some great terrain, but it's also had its fair share of trouble with making a profit over the years. But this ski area has also been a major employer and economic engine in this area on the Connecticut River, so a lot of people depend on it to make a living.
Let's hope someone steps in to get it up and running again soon for skiing.
Photo courtesy of the Mt. Ascutney website.
Filed in: Alpine / downhill skiing, Ascutney
Share This Blog Post
Post a Comment
No Account Needed! To post without any kind of account, you can type in a name, nickname or trail name and an email (which we do not collect or use) then select "I'd rather post as guest." We'd love to hear from you!