Here's a look at skiing-related mountain improvements for Okemo and Mount Snow in southern Vermont.
Okemo Mountain Resort improvements
Okemo is doing one of the two ski lift installations in the state this season — both are surface lifts for novice skiers.


Okemo's final Poma lift (you know, the ones with the plastic disks) has been dismantled to make room for a user-friendly surface lift for young children who are learning how to ski. The Snow Star Poma, located at Okemo's Clock Tower Base Area, is being replaced with a 180-foot, magic-carpet surface lift.
Here are photos of two magic carpets — one of these will be installed and ready for young skiers to ride this season.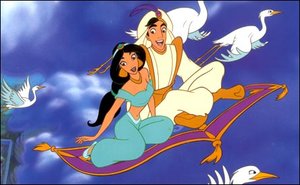 Little shredders will move more easily from the smaller Skywalker Carpet lift to the new carpet lift without having to learn how to ride a new kind of lift — and it will give them quicker access to a longer bunny slope.

Elsewhere on the mountain, Okemo has added a third Prinoth BR500 grooming machine to its fleet. Referred to as "The Beasts" by the staff, they feature a 24-foot-wide tiller and a 20-foot-wide blade. The resort also worked on base area upkeep, trail maintenance and improvements to the performance of the snowmaking system during the summer months.
Enhancements at Mount Snow
Mount Snow has been working on its snowmaking infrastructure during the off-season. The resort says it has the most fan guns in North America, and they are adding six more with a new mobile carriage design. This is the first year of testing out these portable snowmaking tools and they are hoping to reach locations previously unreachable by fans.

The resort has also replaced thousands of feet of snowmaking pipe and it purchased two used Pisten Bully grooming machines to add to its fleet.

Looking ahead, however, things sound rather exciting. The ski resort is in the permitting process for two new lifts and a new snowmaking pond that would have construction starting in March 2011 if everything goes through. By the way, the plan for the snowmaking pond is to have an inflatable dam – pretty interesting. The new set-up would expand snowmaking from 80% of Mt. Snow's terrain to 99%.

What might the lifts be if they are approved in the permitting process? Vinnie Lewis of Mt. Snow PR says, "The lift that we are looking to replace from the base area to the summit would be a high-speed six pack and the one we are hoping to replace on the Sunbrook area will be a high-speed quad."

We'll see what happens with the permits.
Images courtesy of Okemo Resort and a very large movie company.