November 16: Scenes from a sunny Saturday on snow
Saturday, November 16, 2019 at 04:50 PM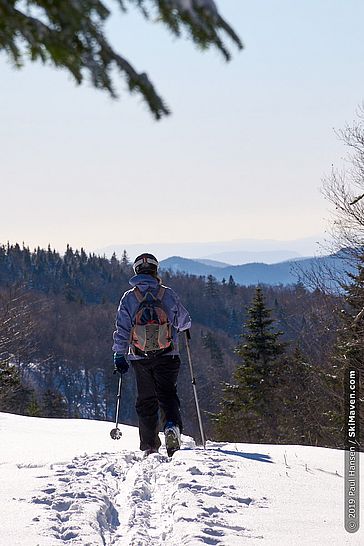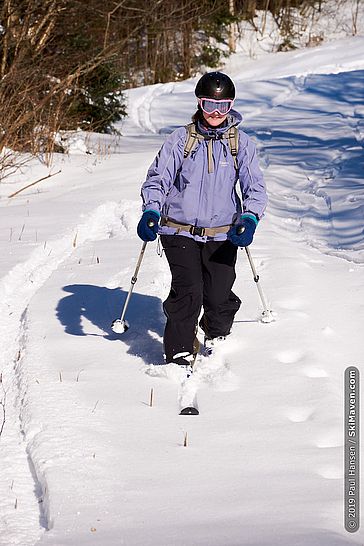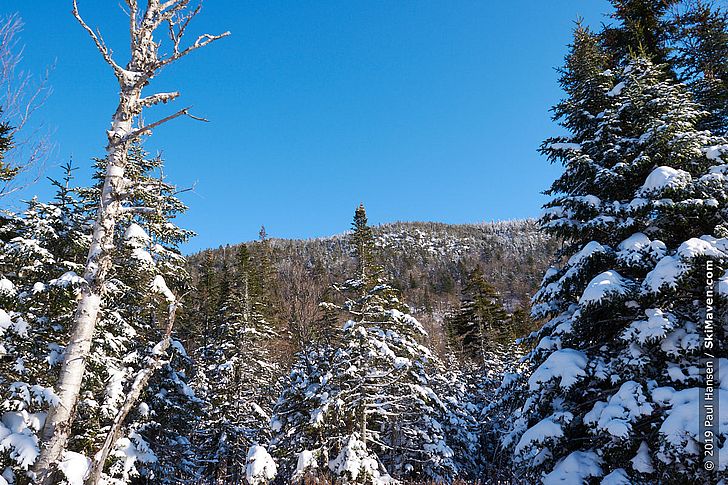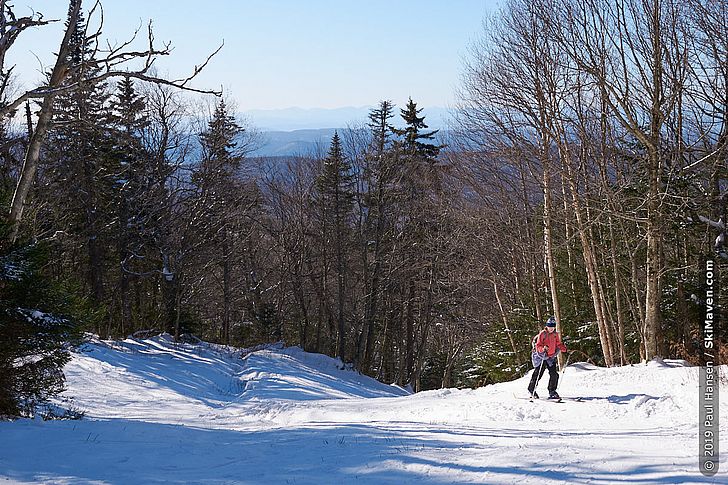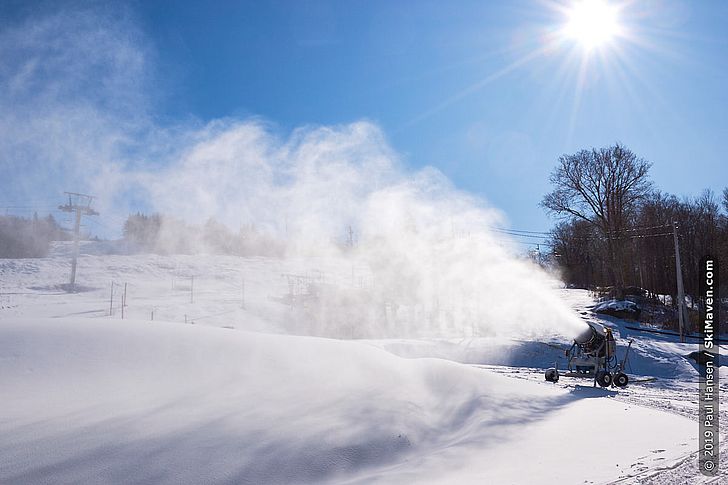 We went to our local ski hill here in northern Vermont, which isn't open yet, and we skinned up to earn some turns. It was our first telemark / skinning outing of the season!
We're thinking there were up to 10 inches of all-natural snow in some places. The untouched snow in the shade was quite soft. But if the sun had been on it there was some breakable crust.
With the sun shining brightly, it was much warmer than we expected it would be. And no wind. Bonus!
Are you getting on the snow this weekend?
Enjoy our images from Bolton Valley. As you can see, they are making snow, as are many Vermont ski resorts due to the cold temperatures lately. (Yay!)
Filed in: Backcountry skiing, Fall & Early season
Share This Blog Post
Post a Comment
No Account Needed! To post without any kind of account, you can type in a name, nickname or trail name and an email (which we do not collect or use) then select "I'd rather post as guest." We'd love to hear from you!