Pow, pow and more pow in northern Vermont!
Saturday, February 8, 2020 at 04:02 PM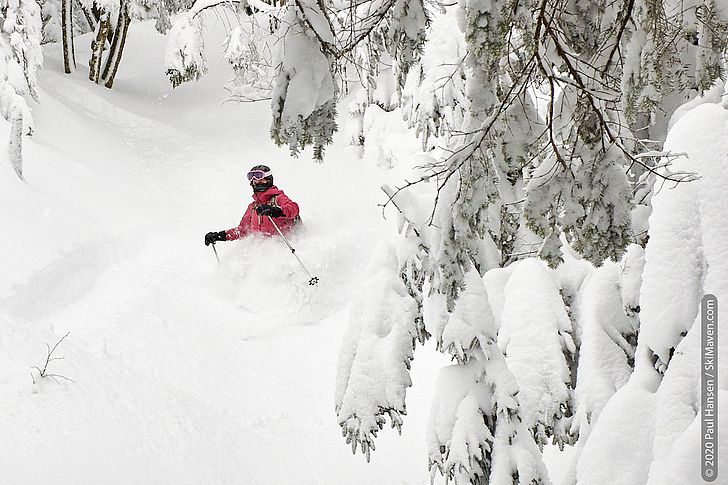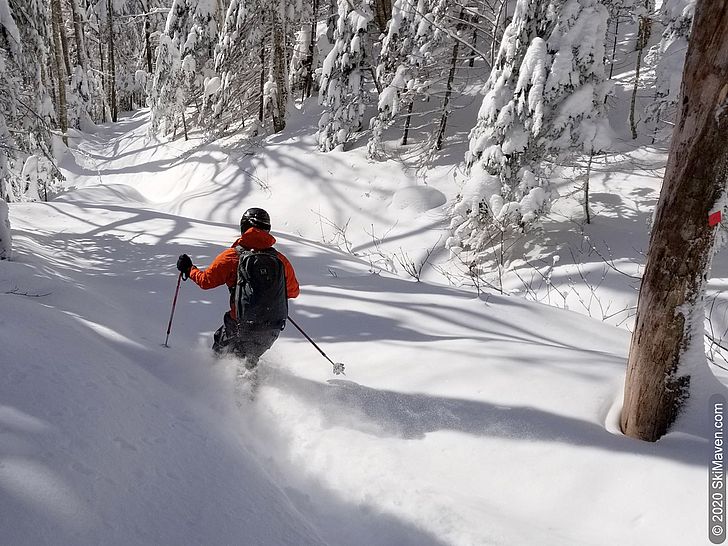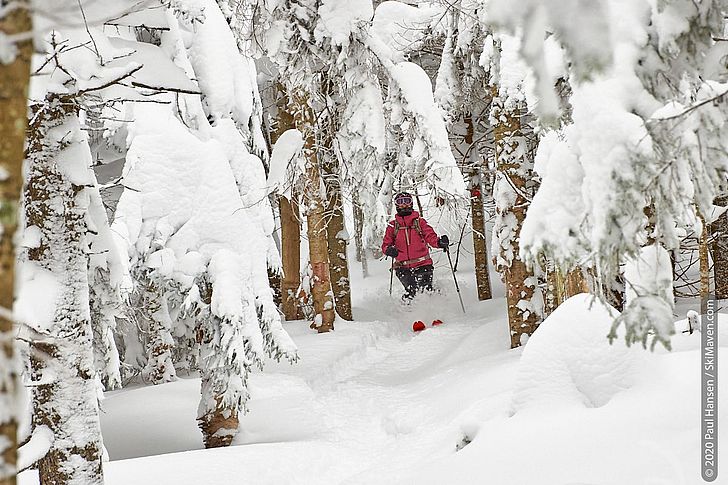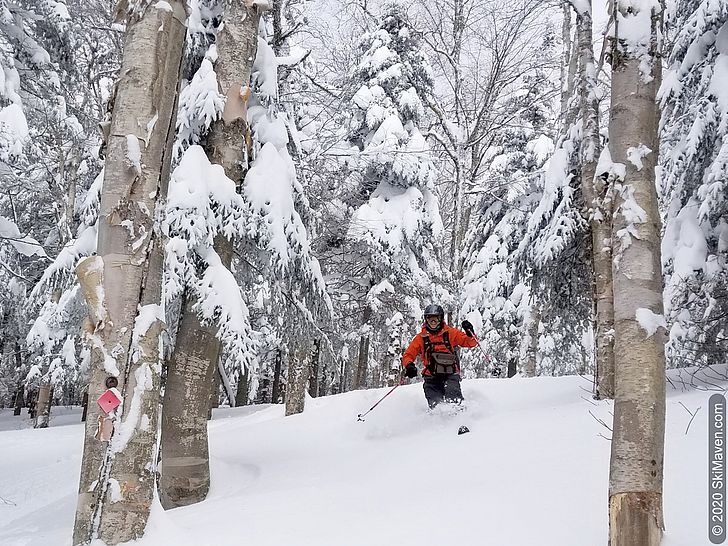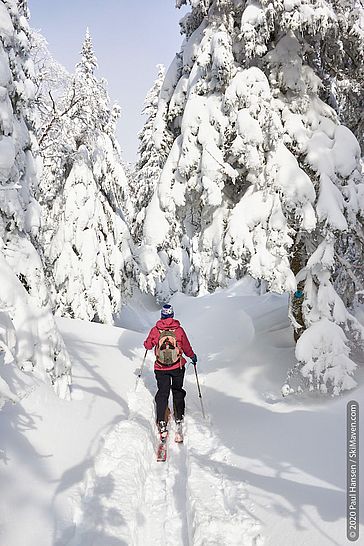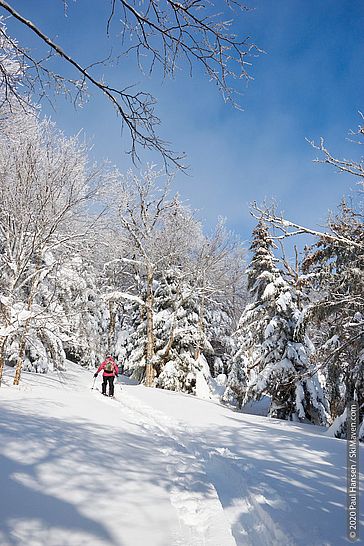 It was a super Saturday in the backcountry in northern Vermont! What fun it was to earn turns through more than a foot of fresh powder!
Check out our photos. The only reason you aren't seeing me smile is because it was about zero degrees with a little wind at about 3200 feet in elevation. I was smiling behind my balaclava, which I wore up to my eyeballs. It was not the day to expose any teeth!
After climbing past trees bowed over with snow, we switched into downhill mode as fast as we could. It was SO MUCH FUN to plow through the snow in the powdery woods again!
In the Champlain Valley we got about 15 inches of snow in our backyard. (No work on Friday :) But up here above 1800 feet in Bolton, Vermont, the ski area reported they got about 16" in the last 24 hours and a total of about 21" in the last 48 hours. That includes a layer of ice/crust that came early during the storm. If you dig down through the powder you can find it. I didn't notice it today because I was surfing the powder!
Woo-hoo!
Did you get out today? How was it where you were???
Filed in: Backcountry skiing, Bolton Valley
Share This Blog Post
Post a Comment
No Account Needed! To post without any kind of account, you can type in a name, nickname or trail name and an email (which we do not collect or use) then select "I'd rather post as guest." We'd love to hear from you!