Some nice cross-country skiing for November
Sunday, November 17, 2019 at 08:41 PM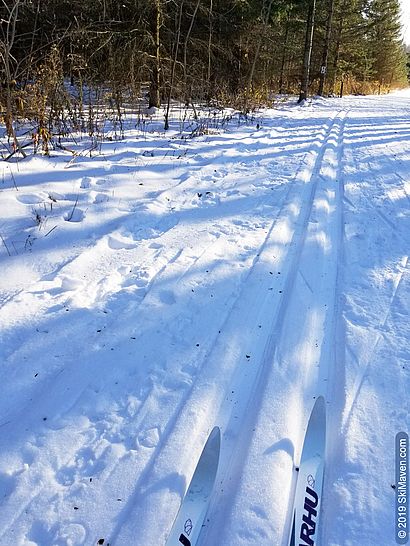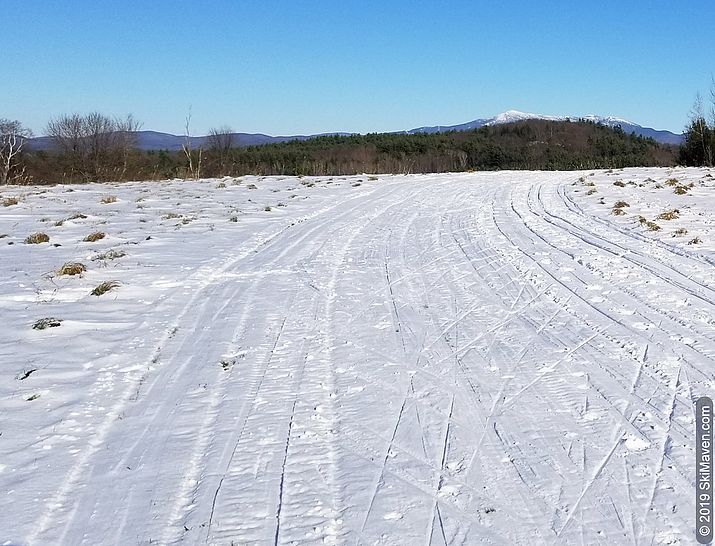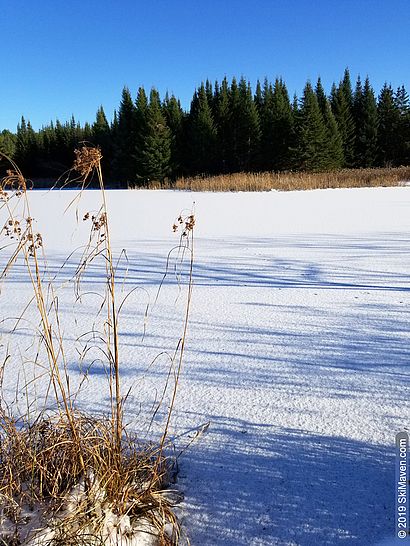 I took advantage of another sunny day today. I took my skinny skis and went to Catamount Outdoor Center in Williston, Vt. We don't always get to cross-country ski in November at this low elevation, so it was important to hit the trails!
The snow coverage was quite good. Where tracks were set, they were good, too.
The Goose Hill side of the trail network features open fields and a hillside. There you can get views of Camel's Hump and Mt. Mansfield. These snowy peaks were set off against a clear, blue sky today.
It was a gorgeous day to be sliding on snow!
Filed in: Catamount Nordic, Cross-country skiing, Fall & Early season
Share This Blog Post
Post a Comment
No Account Needed! To post without any kind of account, you can type in a name, nickname or trail name and an email (which we do not collect or use) then select "I'd rather post as guest." We'd love to hear from you!