Sunday skiing in Stowe in a snow globe
Sunday, January 27, 2019 at 04:03 PM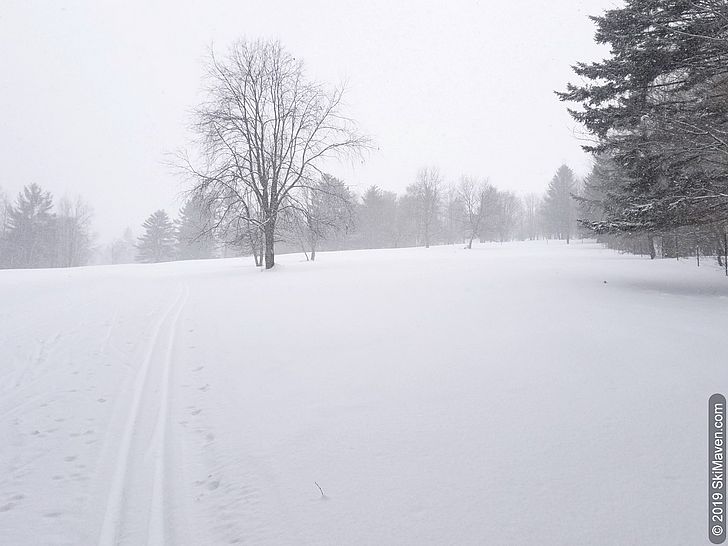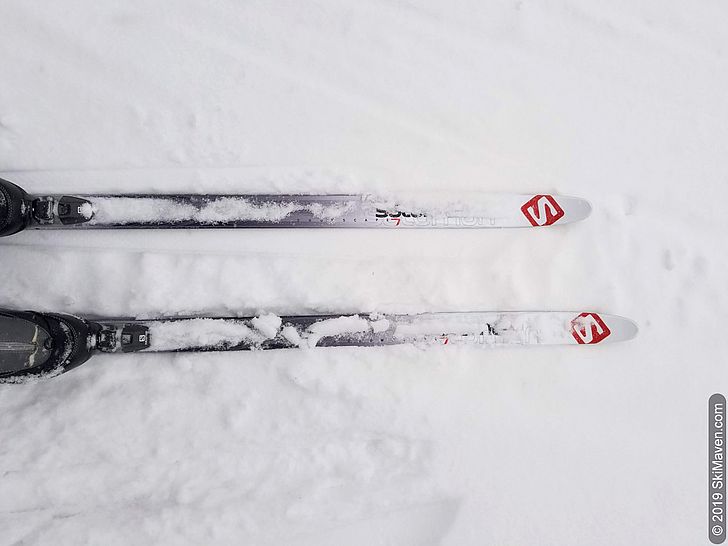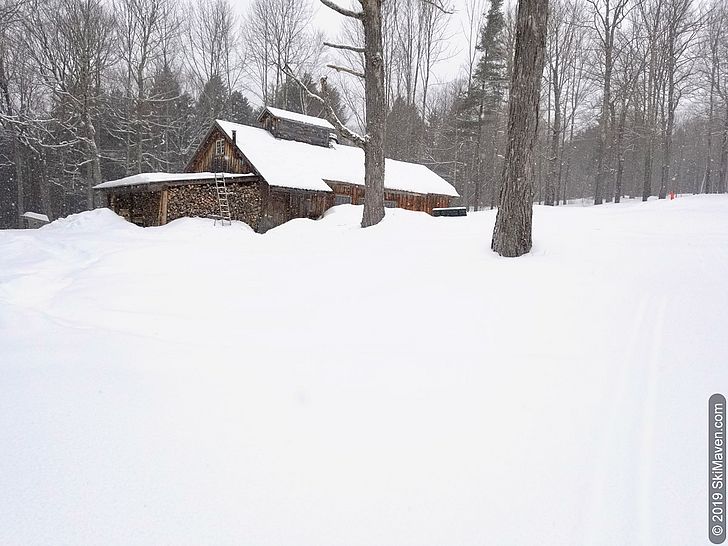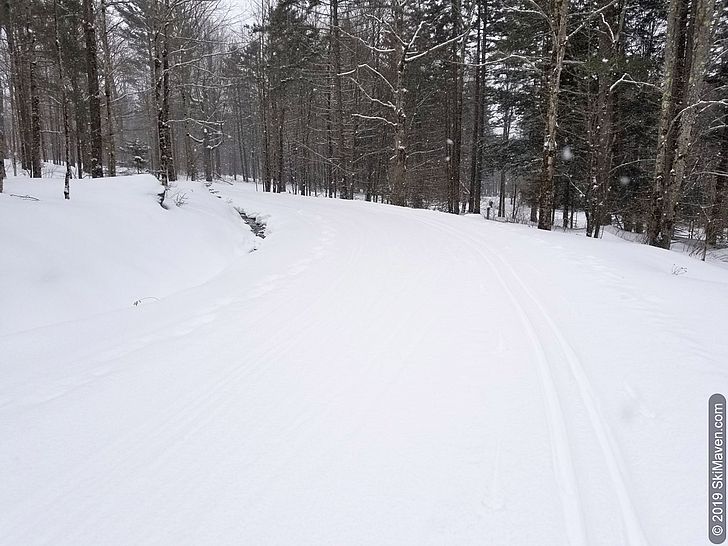 I skied through the snowflakes today in Stowe! I enjoyed a loop on the cross-country ski trails at the Trapp Family Lodge.
The parking lot was almost full when I got there at midday. However, I picked trails that aren't skied as much so I only passed five people. And three turkeys. And a whole bunch of crows. Judging from all the tracks in the snow, I'm sure I also skied past some deer hiding in the woods.
We probably picked up an inch of snow as I skied. I took Skater's Waltz from the Sugar Road area. I descended to the bottom of the trail network, including crossing Trapp Hill Road. Then I went up Skaters Waltz to Aither Trail. From the Sleigh Road I swooped down Ayers Track to take Aither back across Trapp Hill Road to get to the Sugarhouse and then the lodge.
I was in my element with the snowflakes falling in the woods and fields. Good stuff!
Filed in: Cross-country skiing, Trapp Family Lodge
Share This Blog Post
Post a Comment
No Account Needed! To post without any kind of account, you can type in a name, nickname or trail name and an email (which we do not collect or use) then select "I'd rather post as guest." We'd love to hear from you!