US Ski Team skier Cody Marshall making slow progress after major head injury
Friday, July 24, 2009 at 11:45 AM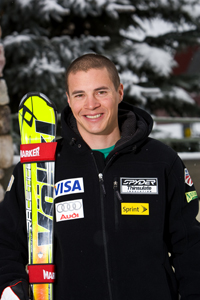 I keep checking the Marshall family blog to see if US Ski Team skier Cody Marshall is awake and joking around with his siblings. He's not there yet, but he is making slow progress after sustaining a major head injury last week in Utah.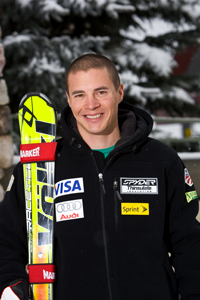 Hailing from Pittsfield, Vermont, near Killington, Marshall was with friends when he slid down the rail of a closed escalator in a Park City, Utah, mall. Unfortunately, he fell backwards and landed about 25 feet below on the floor. He's been in critical condition in a Salt Lake City hospital.
The Marshall family has incredibly been updating family, friends and anyone who is interested in Cody's slowly improving condition via a blog at this address:
There are many personal entries that can bring tears to your eyes. It makes you think how any of us could be in their shoes, at the side of the hospital bed of a loved one.
And there are some rather detailed medical updates, including Cody's latest drug treatment and vital signs.
Here's an update from Thursday, July 23:
"The staff here tells us to appreciate the good days and prepare ourselves for the bad days. Cody keeps fighting and keeps making progress. The Pentobarbital is now completely out of his system. He is moving around more and responding to his surroundings. He now opens his eyes when you talk to him! The staff is quick to point out that this is just his body responding to external stimulation and to not read too much into it. It is completely unknown how much of this is Cody and how much are just his instincts. Tomorrow we will start him on Provigil. Provigil is a drug that improves wakefulness."
We Vermont skiers wish the best possible outcome for Cody and his family. We'd like to see this Burke Mountain Academy alumnus on the hill again very soon.
Photo courtesy of US Ski Team.
Filed in: Alpine / downhill skiing, Ski racing
Share This Blog Post
Post a Comment
No Account Needed! To post without any kind of account, you can type in a name, nickname or trail name and an email (which we do not collect or use) then select "I'd rather post as guest." We'd love to hear from you!