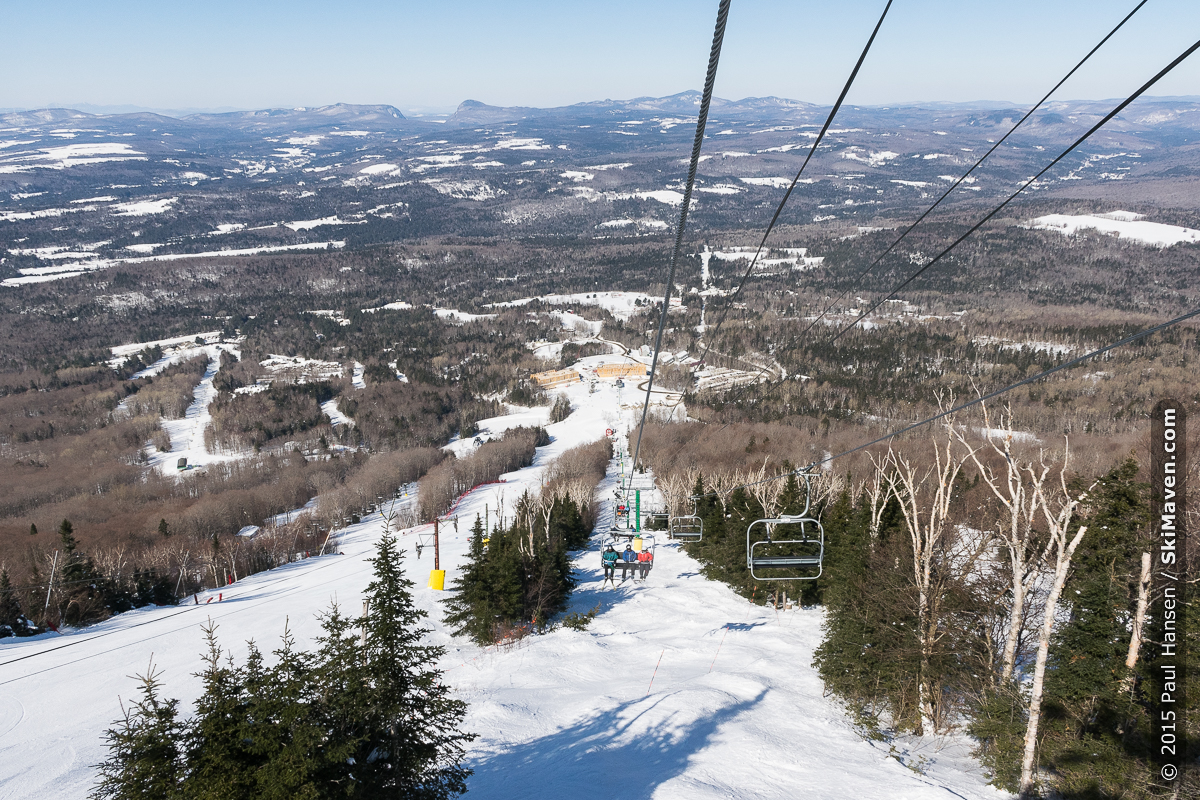 Did you ski a whole bunch at Vermont ski resorts this past season? If you did, you helped the state's ski areas post 4.67 million skier visits. The 2014- 2015 total bested the winter of 2001 to claim the most skier visits ever recorded in a season in the Green Mountain State.
The trade group called Ski Vermont reported that number was enhanced by both early openings and extended season operations at the downhill ski areas. As you will recall, we had a cold winter and the snow that was made and the natural snowfall we enjoyed didn't have much of a chance melt away. We had some great ski conditions throughout the winter.
Recently the National Ski Areas Association (NSAA) announced that across the country, US ski areas tallied an estimated 53.6 million skier and snowboarder visits during the 2014-15 season — down 5 percent from last season, and down 3.8 percent from the five-year industry average of 55.7 million skier visits.
NSAA reported that the Northeast region of the US was only off the previous season's strong skier visits numbers by 0.8 percent. While the far western United States struggled with snowfall, we got a ton of it here in New England. And, as we skiers are wise, practical folks, we sure made the most of it!
Care to geek out on some national ski industry stats? Check out this page on the NSAA website. <link http: www.nsaa.org press industry-stats>
www.nsaa.org/press/industry-stats/
Photo: Skiing at Burke Mountain Resort at the end of February.