Well, hello powder! Nice to see you!
Saturday, December 7, 2019 at 06:03 PM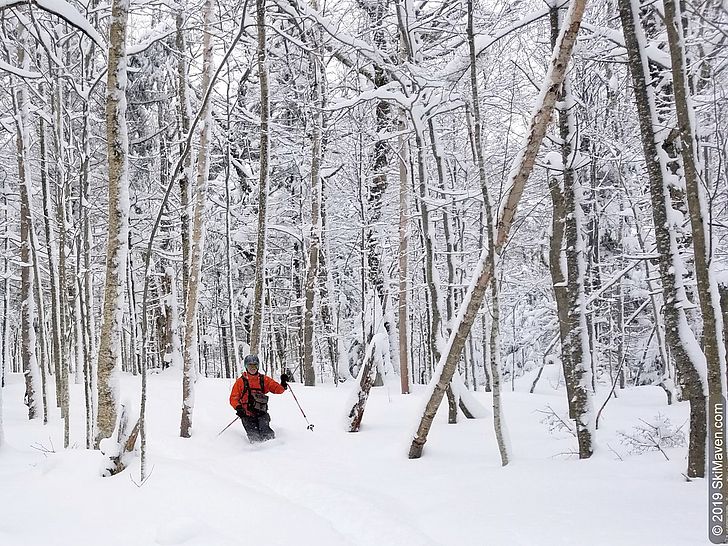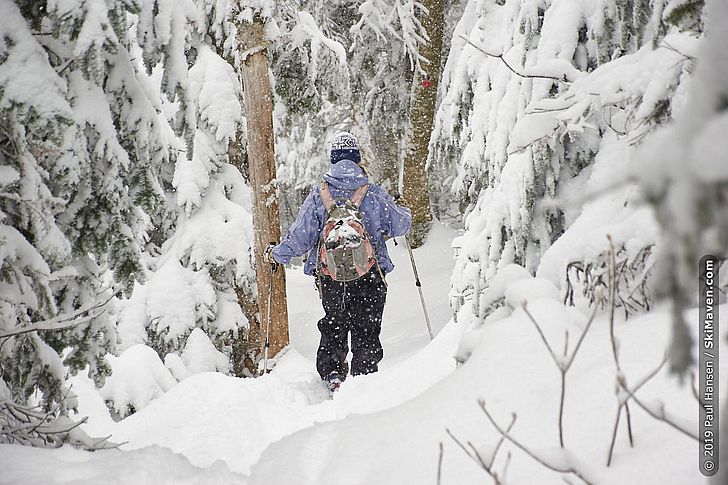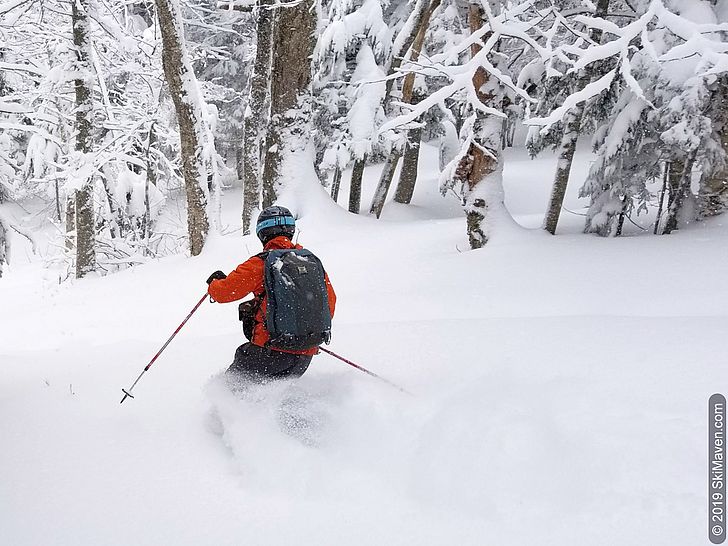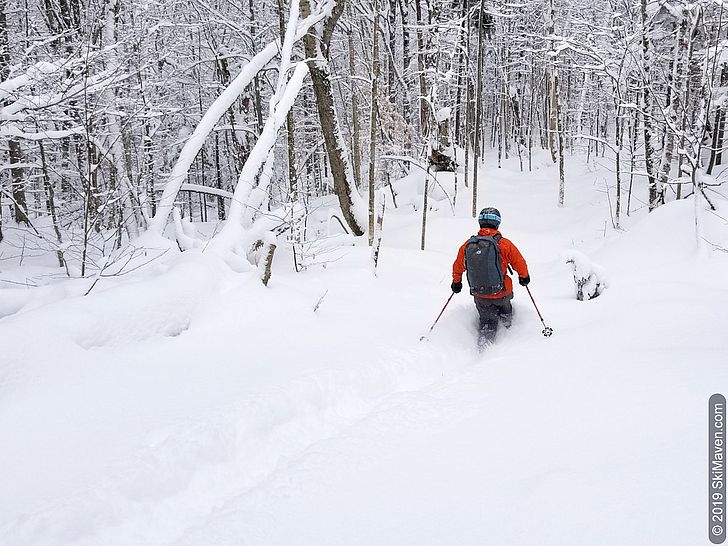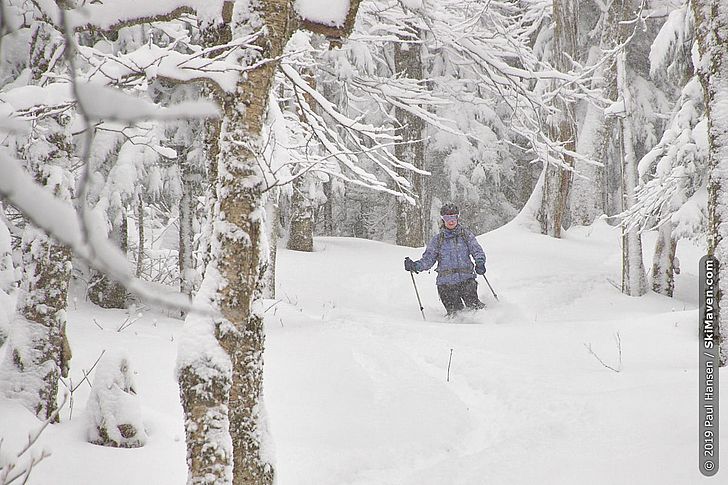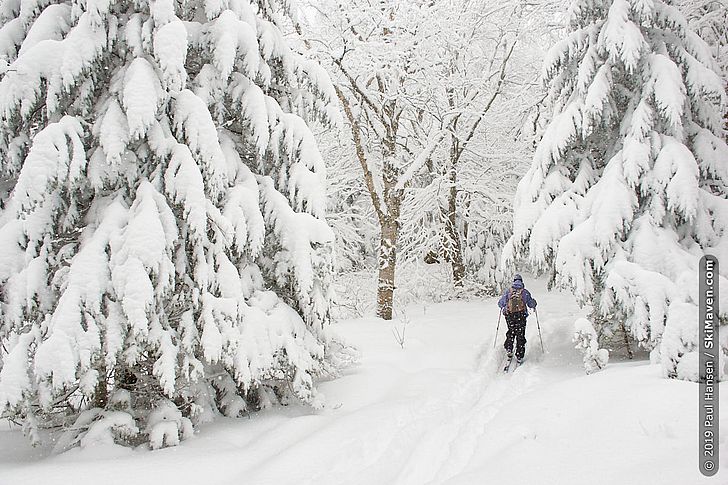 We explored snowy wooded trails today, and boy are we glad that we did! High in Bolton, Vermont, we found about a foot of light powder to ski in.
The tree branches were heavy with snow. It was gorgeous!
We still need a better base, however. We encountered rocks, hobblebush and soggy water bars. (Be careful!) But the foot of snow made exploring really fun!
That's the good news. Now for the bad news. Sunday night the temperatures start climbing into the 30s and will hit 40 degrees on Monday. With non-frozen precipitation.
What does this mean for you? You should get out and ski on Sunday if you can!
Filed in: Backcountry skiing
Share This Blog Post
Post a Comment
No Account Needed! To post without any kind of account, you can type in a name, nickname or trail name and an email (which we do not collect or use) then select "I'd rather post as guest." We'd love to hear from you!