15 ski films to see at Stowe Film Fest starting Saturday
Tuesday, November 25, 2008 at 01:48 PM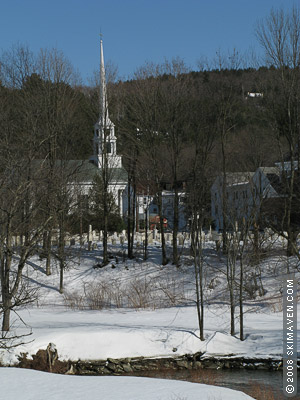 This sounds like fun in Stowe this weekend: 15 skiing and riding films will be screened around town over the course of eight days, starting on Saturday, November 29. Pizza is involved in some of these showings, too, so get there early.
The cost of entry is either free or $5 depending on the show. Locations include the Rusty Nail and the Vermont Ski Museum.
If you are around Stowe starting this weekend, check it out:
http://www.stowefilmfest.com/schedule.htm
Filed in: Ski movies, Stowe
Share This Blog Post
Post a Comment
No Account Needed! To post without any kind of account, you can type in a name, nickname or trail name and an email (which we do not collect or use) then select "I'd rather post as guest." We'd love to hear from you!