A quick, cold ski tour before the snowstorm hits
Saturday, January 19, 2019 at 03:20 PM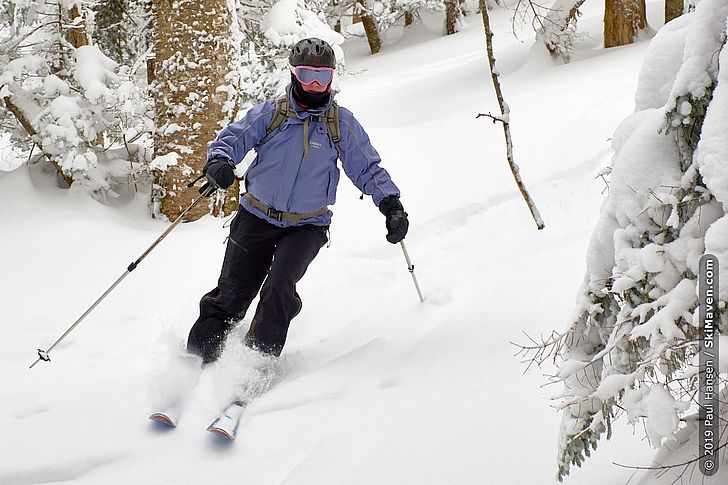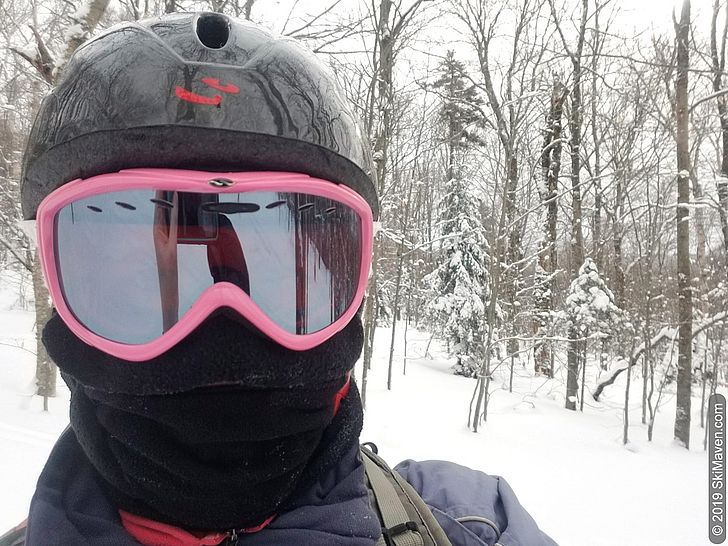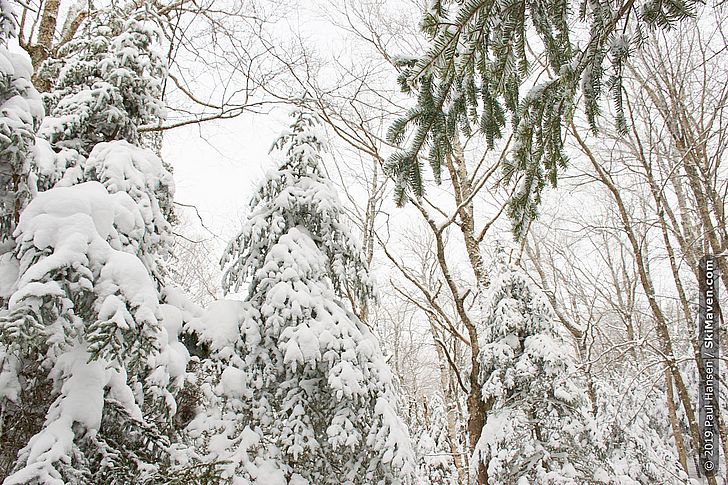 Today we enjoyed soft, powdery snow in the backcountry trail network in Bolton, Vermont. And that was this morning before the snow started to fall.
We are salivating at the snow totals that the National Weather Service is predicting.
BRING IT ON!
It was cold out there today (in the single digits) so we covered our skin as much as possible without fogging up our goggles. (That's always tricky, isn't it!?)
The ski resort was reporting up to three inches of new snow overnight. But in the woods it was rather deep from recent snowfalls. It felt like we were skiing on eight inches of powder.
That will only get better on Sunday and Monday! Check our Vermont Snow Reports page for key weather links, snowfall forecasts and snow reports.
One thing I learned the hard way today: You really need to wipe your skis clean and not get snow on your skins while putting them back on in the woods. The sticky side of one of my skins got cold, powdery snow embedded in it and it would not stay attached to my ski. So I finished my tour with one skin on and one skin off!
Live and learn.
Filed in: Backcountry skiing, Bolton Valley
Share This Blog Post
Post a Comment
No Account Needed! To post without any kind of account, you can type in a name, nickname or trail name and an email (which we do not collect or use) then select "I'd rather post as guest." We'd love to hear from you!