Skiing into the new year
Monday, December 31, 2012 at 02:35 PM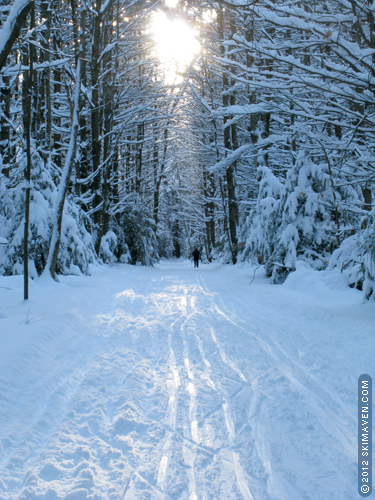 We're going to be skiing into the New Year in style! The snow's great for all kinds of skiing and riding. Plus, there are torchlight parades and/or fireworks at resorts such as Burke Mountain, Jay Peak, Bolton Valley, Sugarbush Resort, Stowe Mountain and Stratton Mountain this evening.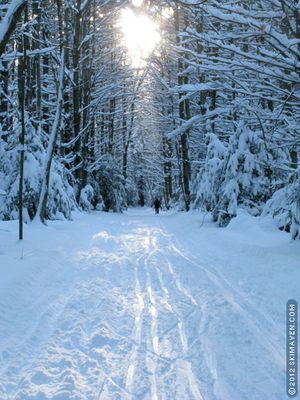 On the "bummer" side of things on this New Year's Eve, however, Magic Mountain in southern Vermont is closed today and tomorrow because of lift maintenance issues. Really bad timing. At Bolton Valley, they also have a lift down — the Timberline Lift — which is awfully fun to ski. Let's hope they are back in service very soon!
Here's wishing you all a wonderful, snowy 2013. We're certainly starting off on the right foot as far as snow in concerned!
Photo taken on Sunday afternoon on the Catamount Outdoor Center cross-country trails.
Filed in: Alpine / downhill skiing, Bolton Valley, Catamount Nordic, Cross-country skiing, Magic
Share This Blog Post
Post a Comment
No Account Needed! To post without any kind of account, you can type in a name, nickname or trail name and an email (which we do not collect or use) then select "I'd rather post as guest." We'd love to hear from you!