Venturing into the deep snow in the backcountry
Saturday, December 1, 2018 at 08:17 PM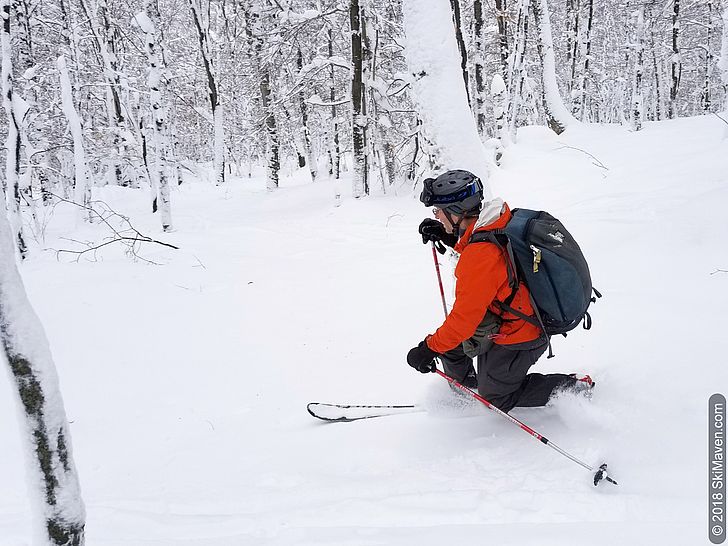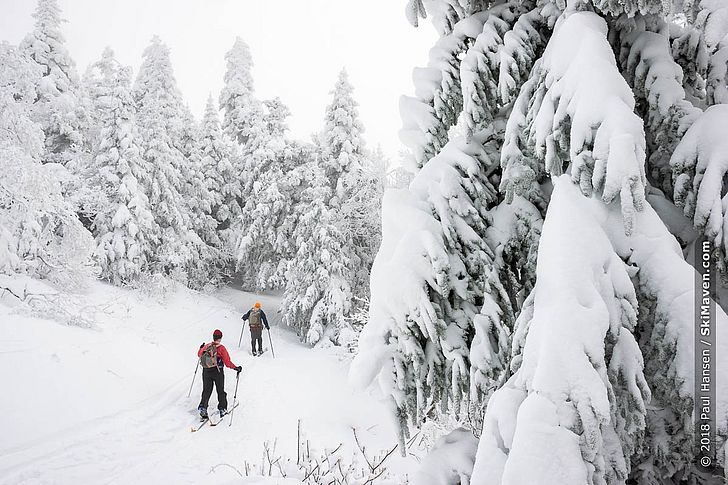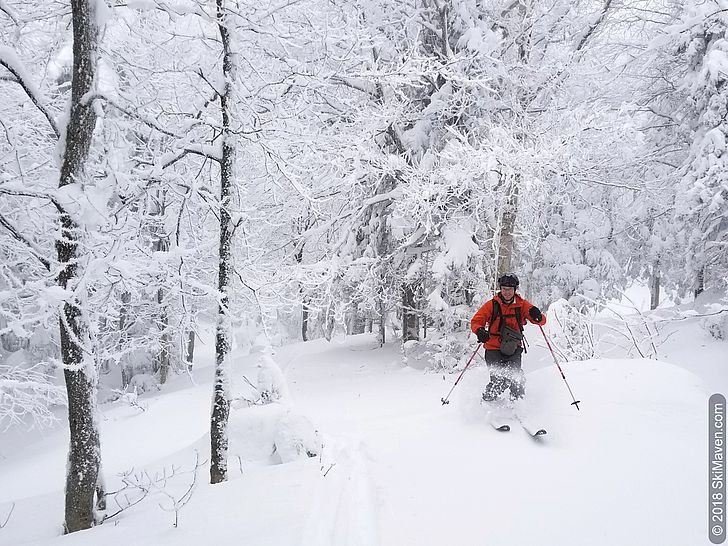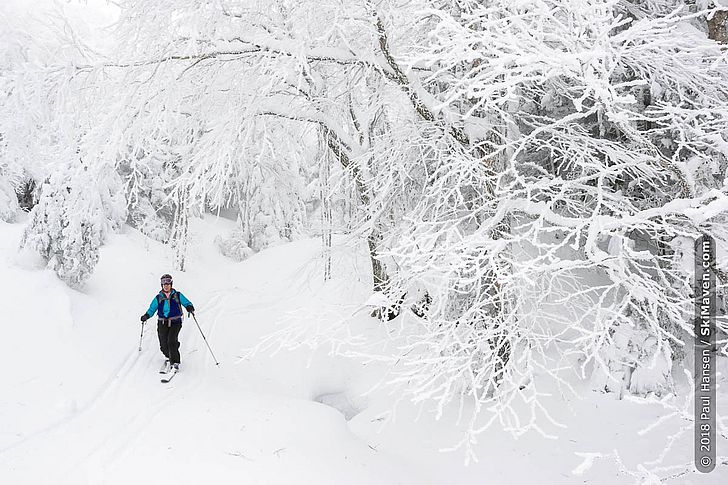 Bolton Valley Resort opened for the weekend today. While folks flocked to the chairlifts, we skinned into the backcountry to the north of the ski area.
We found a deep snowpack, some open water hazards and thick powder to surf on. The resort was reporting 26 inches of new snow in the last five days. At times I lost my ski pole while pushing in the deep snow. And when I accidentally dove hands-first into the deep powder, it was a chore to extricate myself! It's rather incredible for this early in the season!
Check out the photos from our snowy ski tour.
Filed in: Backcountry skiing, Bolton Valley, Fall & Early season
Share This Blog Post
Post a Comment
No Account Needed! To post without any kind of account, you can type in a name, nickname or trail name and an email (which we do not collect or use) then select "I'd rather post as guest." We'd love to hear from you!